About Our Company
Cleaning can be a chore and we know you have many choices when you consider hiring a comprehensive, high quality, reliable cleaning service.
More than 5 years of cleaning experience
U Street Cleaning Services has been providing cleaning and janitorial services in the Greater Washington Area for over the last 5 years. Our clients enjoy freedom when working with us as we are Insured & Bonded!
Since our company was founded our goal has been to make sure our clients best interests are a top priority along with providing our staff a company they are proud of and love to work for.
Satisfaction Guaranteed!
We at U Street Cleaning Services believe in treating everyone with respect and more importantly take our role and responsibility in our industry very seriously. Our company has been built on the foundation of being an equal opportunity employer and we encourage the hiring and training of anyone who is serious about a long term career in our industry.
We at U Street Cleaning Services provide cleaning services to Commercial, Industrial, Residential & Retail Properties and continue to develop our products and services throughout DMV.
We would be glad to sit down with you to discuss the cleaning services you may require. To request a free no obligation cleaning quote.
Get a Free Estimate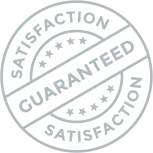 Why Hire Us?
Choose us because of our reputation for excellence. For more than 5 years, we've earned a name for quality and customer service.